Every day we aspire to bigger and better. But today unlike most days we'll stick to just being better or at least more productive. Realistically, there are only a few things in life we can control BUT I'm confident everyone can manage to do a least 4 Things everyday to improve and slay the heck out of your day.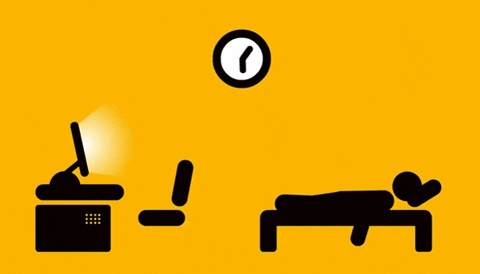 Some of the pros of a "have laptop will travel lifestyle" also comes with a few cons like extreme freedom, which in lieu some personal discipline can be a little like escaping the YouTube wormhole we've all found ourselves trapped in at 3 am in the morning. To help you avoid this pleasant nightmare here are 4 things you can do daily to be a better remote marketer instead of getting stuck on the dark side of the web.
#1 Crack the Self-Starter Formula
One of the my favorite books of all time is The Boron Letters by Gary Halbert. It's not his promise of literary genius that captivates me. It's his understanding of what it takes to create formulas. Not just formulas associated with Copy but also basic life formulas required to press on regardless of what blocks you may experience. In one of his lessons to Bond Halbert writes,
Run. Walk. Jog. Write. Do the dishes. Or whatever. But don't sit around waiting for a flash from Heaven.
When you work remotely, being a self-starter is key. You always see that phrase in job descriptions "Must be a self-starter", they don't put it there for lack of reason. You WILL get stuck, feel idle, feel lost in the monotony … But Gary put it so simply Run.Walk. Jog. Write. Basically, rule your day with a sense of clarity. Whether it's creating a routine or finding ways to keep you motivated, engaged, and on fire. Do the things that work for you and do it consistently.
Actionable Task : Develop a list of things that will keep you unstuck. Do at least one unsticky thing from that list each day. Click To Tweet
#2 Learn The Power of Automation
When working remotely you'll often find yourself in situations where you'll need to scale your productivity. Basically, the privilege of working remotely is usually accompanied by a superhuman prerequisite. Or at least super awesome. Tim Ferris is famous for the concept of the New Rich. Where we are encouraged to abandon our previously deferred industrialist lifestyles to a lifestyle designed to OWN OUR TIME.
The power of automation is our tool to thrive. As a remote marketer the power of automation rivals nearly every other skillset you can invest in learning. Focus on becoming a time doctor that specializes in automating the following areas:
– Project Management
– Data Science
– Growth Hacking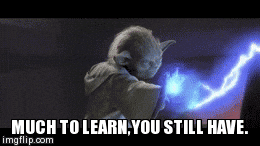 Any of the areas above will not only make you a better marketer but it will also make you more valuable financially. If you don't believe me search the job boards.
Actionable Task: Be an experimentalist. Find a task you're doing manually online and challenge yourself to figure out an automated way to get it done. Click To Tweet
#3 Focus on Your Strengths
We can't all be Personal Brand Marketers. In fact, if you're beating yourself over the head right now because you think you need a .com website to make money I'm here to tell you the .com website I owned back in 2013 made me no money. But learning skills that are actually needed by companies will. I'm not saying that you should not market yourself. What I'm saying is that you shouldn't force marketing mediums on yourself that don't work for you. If you suck at being on camera and rock those Google sheet formulas, don't be pissed because you're camera shy instead spend your time focusing on being a data rockstar.
The inverse is also true. If you're great at marketing your personal brand and your the shiznet on Periscope or Facebook Live, if that works you, then do several live broadcasts a day.
Actionable Task : Perform a task related to your strength every single day. EVEN ON THE WEEKENDS 😛 Click To Tweet
#4 Buy Into The Agreements You've Already Made
What makes you a digital nomad , entrepreneur , subject matter expert , blogger , mompreneur ??? You'll notice all these titles are self-imposed. No matter what you call yourself these titles don't become reality unless you buy into the agreement you've made.
Find a mentor whether in books , blogs , videos , or real life who is the closest thing to THE BEST of what you already call yourself. Learn the realities of their journey because history is a really good indicator of what you can expect to face. This way when you hit a block or achieve a goal you'll have insight on what you need to do next.
Actionable Task: Read autobiographies , follow your mentors online, engage in conversations whenever possible , watch their videos, etc. Basically, pull whatever insight you can from their work.  That's all she wrote , literally. Let me know what you think and maybe share some tips that have worked for you in the past. Thanks for reading 🙂 Btw if you interested in being even more productive pick a copy of my automated cheats.
[thrive_2step id='561′][/thrive_2step]